Edo 2020: Do Not Rejoice Yet, Ize-Iyamu Tells Gov Obaseki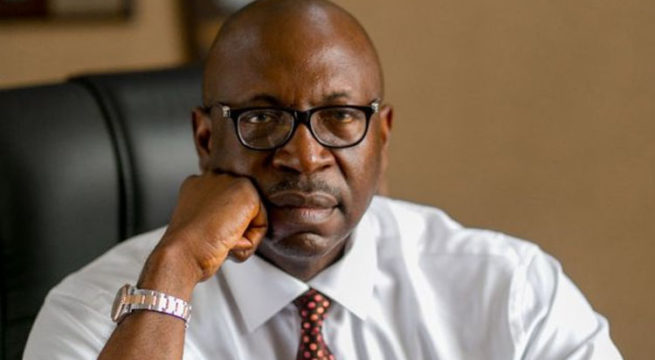 Latest posts by Nwolu Obiajulu
(see all)
The All Progressive Congress (APC) candidate in the recently concluded Edo State governorship election, Pastor Osagie Ize-Iyamu has dismissed claims that the party will not contest the outcome of the election, saying a decision will be taken after collating facts.
Candidate of the Peoples Democratic Party (PDP), Godwin Obaseki was declared winner of the gubernatorial poll by the Independent National Electoral Commission (INEC) after garnering 307,955 votes across 18 local government areas while Ize-Iyamu polled 223,619 votes.
Ize-Iyamu in a congratulatory message to the people of the state on the occasion of the country's 60th Independence Anniversary said many people had inquired his reaction to the outcome of the since announcement of the results.
"The question is after September 19, what next?  We owe you an explanation of the way forward.  Indeed, not a few have been bombarding us with this question.  Well, we have kept quiet so far, not because we are bad losers, as some unfairly presumed.  It's rather because no matter the situation, we are staunch soldiers of the rule of law and due process.
"With due sensitivity to the feelings of our people, we are busy collating our facts. Only after can we speak and speak authoritatively, in the best tradition of the rule of law, fairness to all and due process.  We will brief you all in good time and that time is near," he said.
The APC flag bearer said that some individuals have tried persuading him to concede defeat but such requests will be considered by their merit.
Ize-Iyamu said, "In the course of our methodical approach, not a few deem to have pre-empted our course of action; and pleaded that we do not proceed to the courts to challenge the election results.
"While that cannot be dismissed as an entirely bad plea, what I can say is that whatever action we subsequently take would be rooted in due process and the rule of law. We will exercise every right available to us under the law, given the electoral facts at our disposal.
"We are at liberty to pursue any legal option we deem fit so long as the peace of Edo, our beloved homeland, is not threatened. So, until you hear from us, I beseech our members to remain peaceful and law-abiding.
He added, "I must also commend President Muhammadu Buhari for providing a level playing field for all candidates, irrespective of party affiliations.  At least, after the Edo election, democracy wasn't declared to be in the intensive care unit (ICU), as our PDP friends would have shrieked, had they lost the election!  That is democratic spirit the president displayed during and after September 19.
This post was written by Nwolu Obiajulu.
The views expressed here belong to the author and do not necessarily reflect our views and opinions.
Don't miss the stories
followAfrican News Today
and let's be smart!